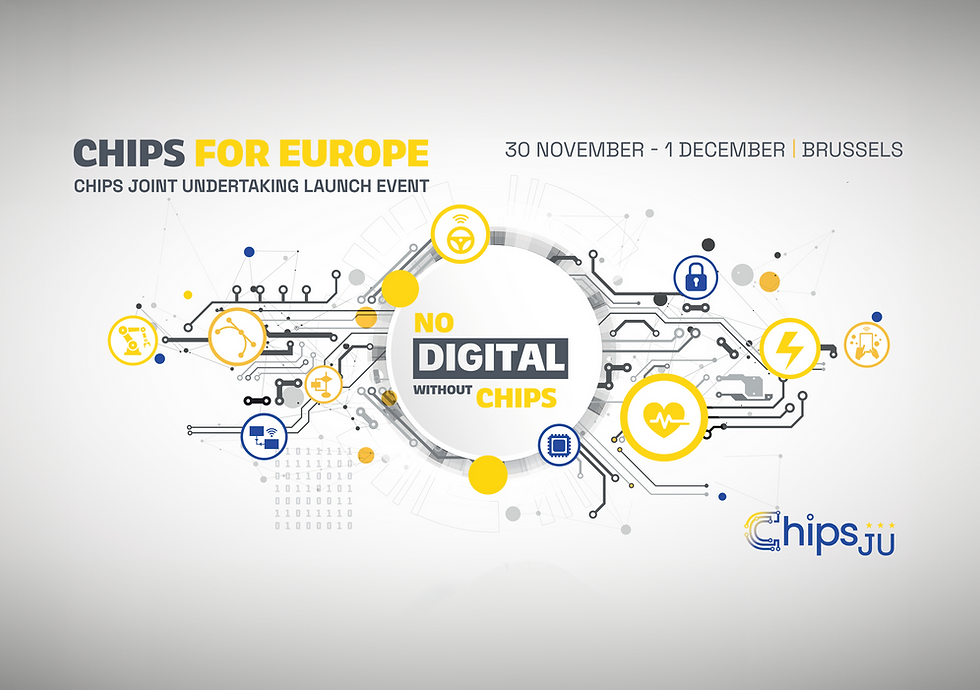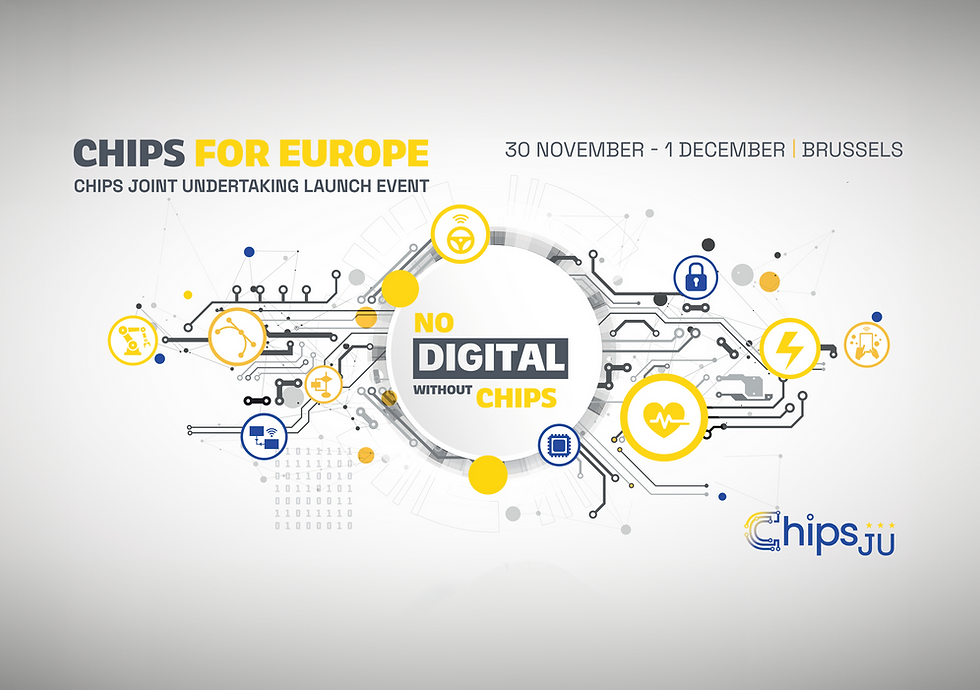 The highly anticipated launch event of the Chips Joint Undertaking, a pioneering initiative in the realm of microelectronics and semiconductor technologies, is getting a date shift. Originally scheduled for the 22nd and 23rd of November 2023, the event will now take place on the 30th of November and the 1st of December 2023. The event's location will be the Event Lounge in Brussels, Belgium.
📍 The Event Lounge, Brussels 
📅 30th November & 1st December 2023
The Chips Joint Undertaking represents a collaborative endeavor with the aim of solidifying Europe's position as a global leader in the semiconductor industry. This initiative has been conceived in response to the growing demand for advanced chip technologies and the recognition of their strategic significance across various sectors.
Through the European Chips Act, the Joint Undertaking brings together prominent industry players, esteemed research organizations, and influential policymakers. Its primary objective is to foster synergies and drive innovation throughout the microelectronics value chain. By acting as a platform for public-private partnerships, it facilitates collaboration and knowledge exchange to address challenges and capitalize on opportunities in the field.
The launch event is set to be an important occasion as it marks the official inauguration of the Chips Joint Undertaking. During these two days, attendees will gain deep insights into the initiative's objectives and strategic roadmap. It will offer a comprehensive understanding of the mission and program of the Chips Joint Undertaking.
Registration details for the event will be announced shortly. The participants are encouraged to mark their calendars and stay tuned for updates on the event agenda, notable speakers, and additional pertinent information.
Don't let this exceptional occasion pass you by. Join us at the Event Lounge in Brussels on the 30th of November and 1st of December to witness the beginning of a transformative chapter in the world of microelectronics. Together, we can contribute to shaping the landscape of this vital industry and steer it towards a prosperous future.
Registration: https://www.chipsjulaunchevent.eu/ 
Meet Ideal-ist at the Chips JU Event!