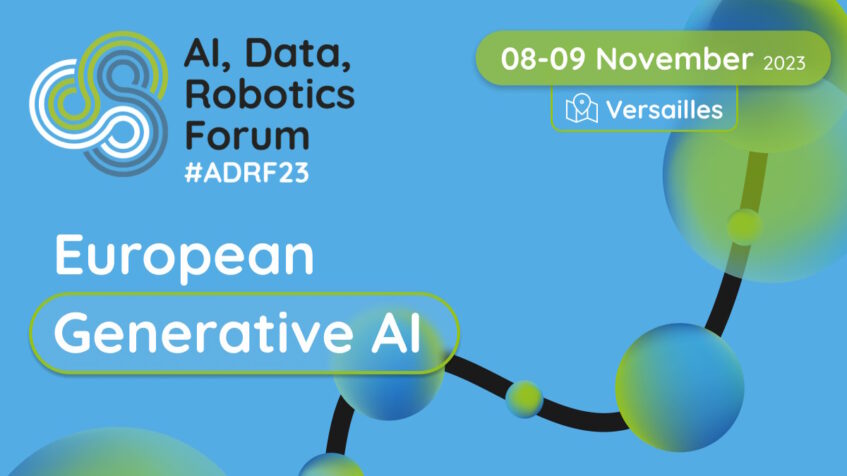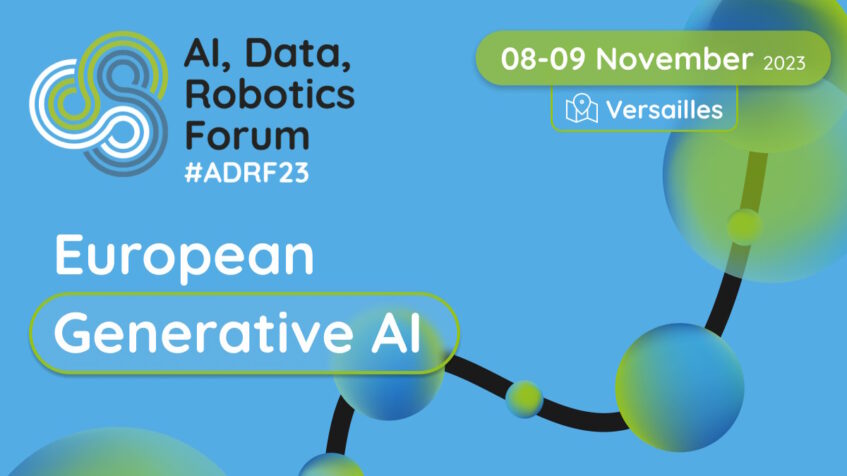 The first edition of AI, Data and Robotics Forum (ADRF) will be held on November 8-9 in Versailles. The event will bring together industry leaders, researchers, policymakers, and thought-provoking speakers to inspire and shape the future of AI, Data, and Robotics in Europe. This must-attend event, organized by the AI, Data and Robotics Association (Adra), will be a fully hybrid experience, combining the best of in-person and virtual interactions.
ADRF will offer visionary keynotes, thought-provoking panels, and parallel sessions covering critical industrial and societal topics. ADRF will offer a platform for sharing emerging trends and technologies, driving collaborations, and building a vibrant ADR community.
Focus on "Generative AI for European society and industry"
This edition of ADRF will have a special emphasis on "Generative AI for European society and industry" highlighting the transformative nature of this technology and the implications of Foundation Models in the wider audience. ADRF will delve into the latest advancements in generative AI research, exploring opportunities and challenges that lie ahead for European companies and the ADR ecosystem.
More information on the ADRF 2023 website.