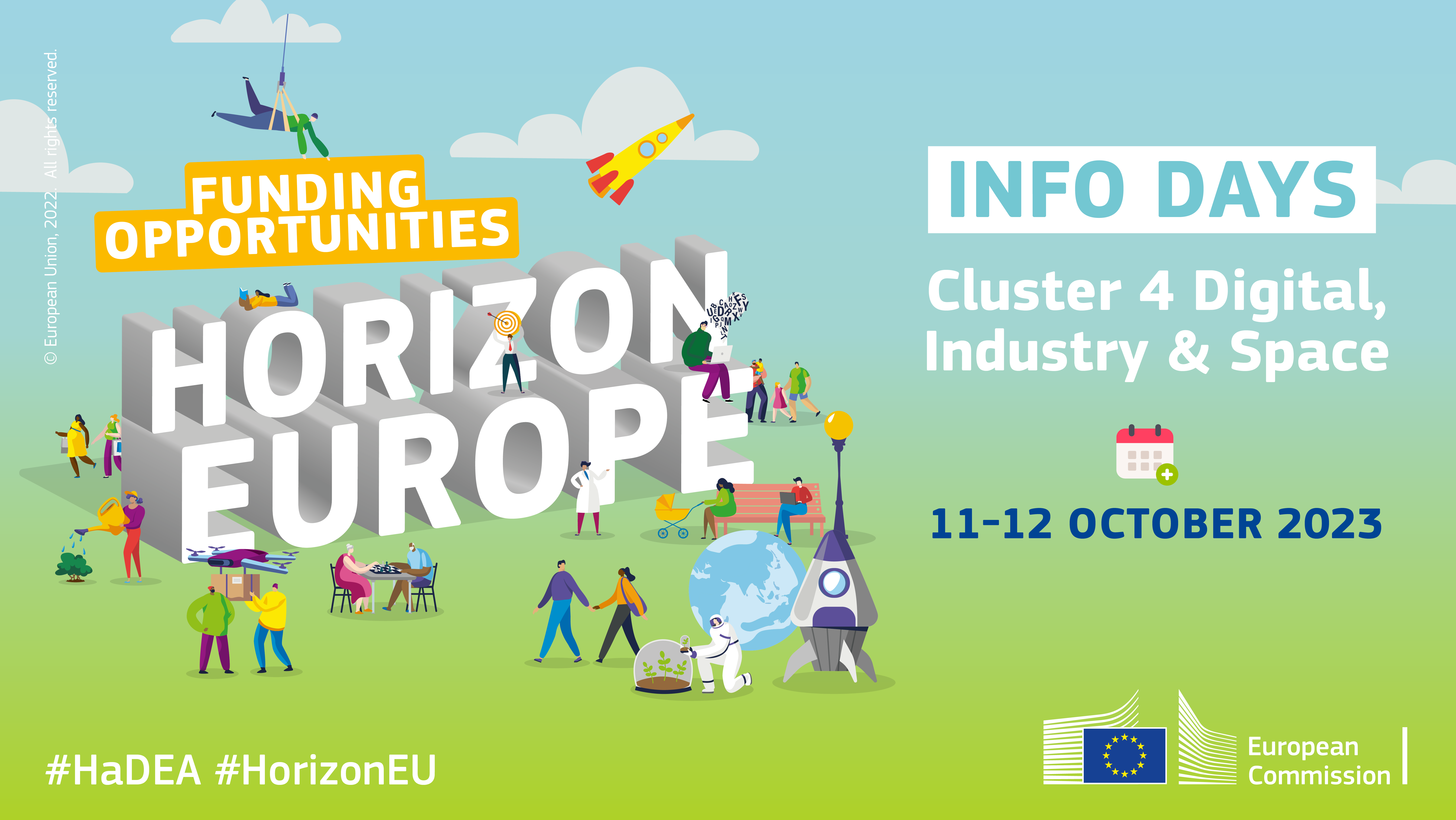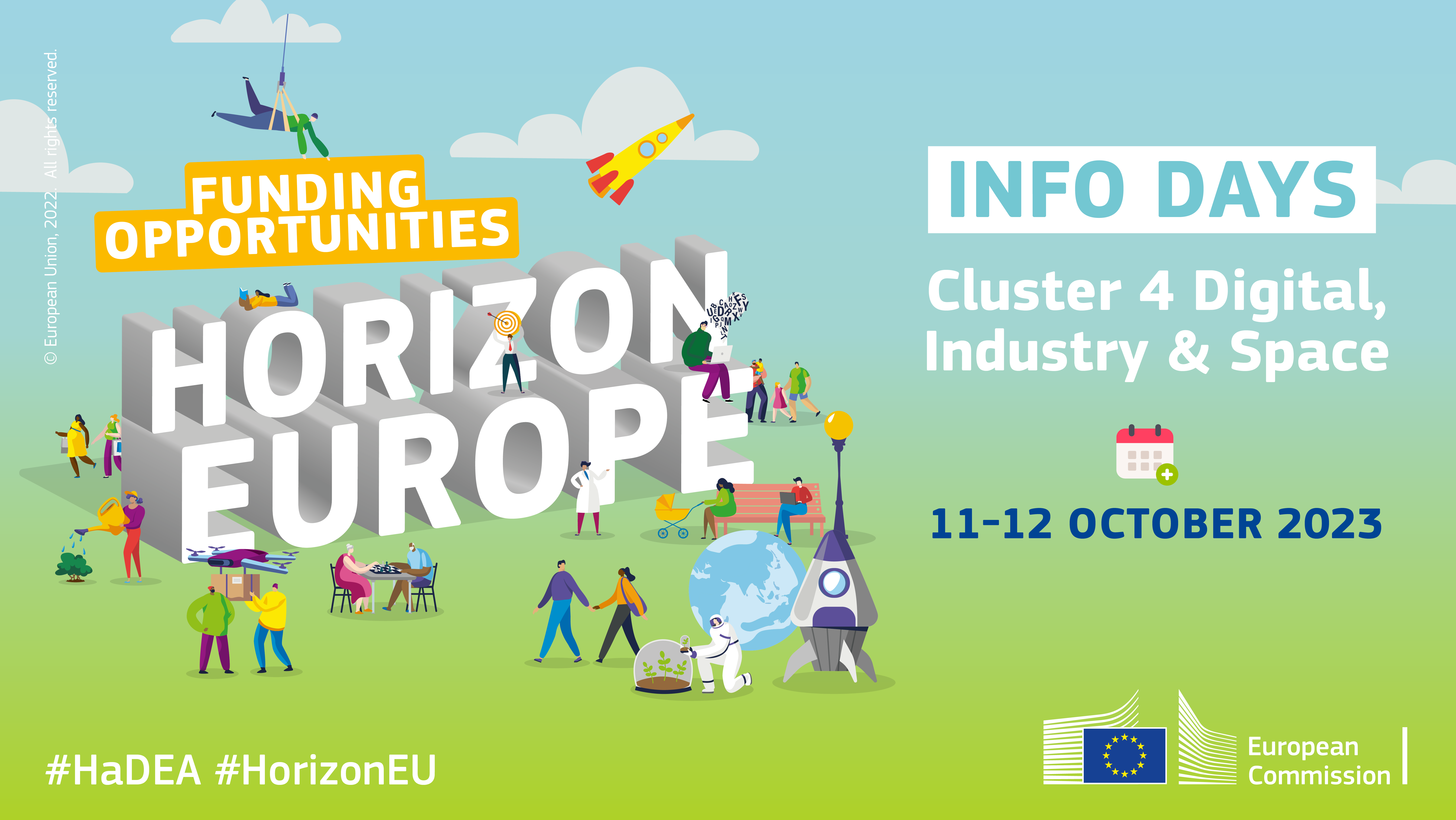 The Digital, Industry, and Space 2023 online information day is this year's key event organised by the European Commission on the 2024 calls of Horizon Europe. 
The event will provide an excellent opportunity to learn about the main policy drivers of the digital transformation of European industry and society. It will also present how the EU research & innovation agenda can best contribute to these objectives. 
This event aims to inform potential applicants about the funding opportunities of the 2024 calls of Horizon Europe Cluster 4 'Digital, Industry and Space' Work Programme 2023-2024.
During the 2-day event, speakers from the European Commission will present the call topics, the evaluation and the award process. Potential applicants will have an opportunity to ask questions
The National Contact Point networks for Horizon Europe Cluster 4 - Digital, Industry and Space are organising the following brokerage events:
Furthermore, the Cluster 4 NCP networks will hold a common session during the EC information day to inform you about NCP and project services (16:00-17:00 on 11 October)!