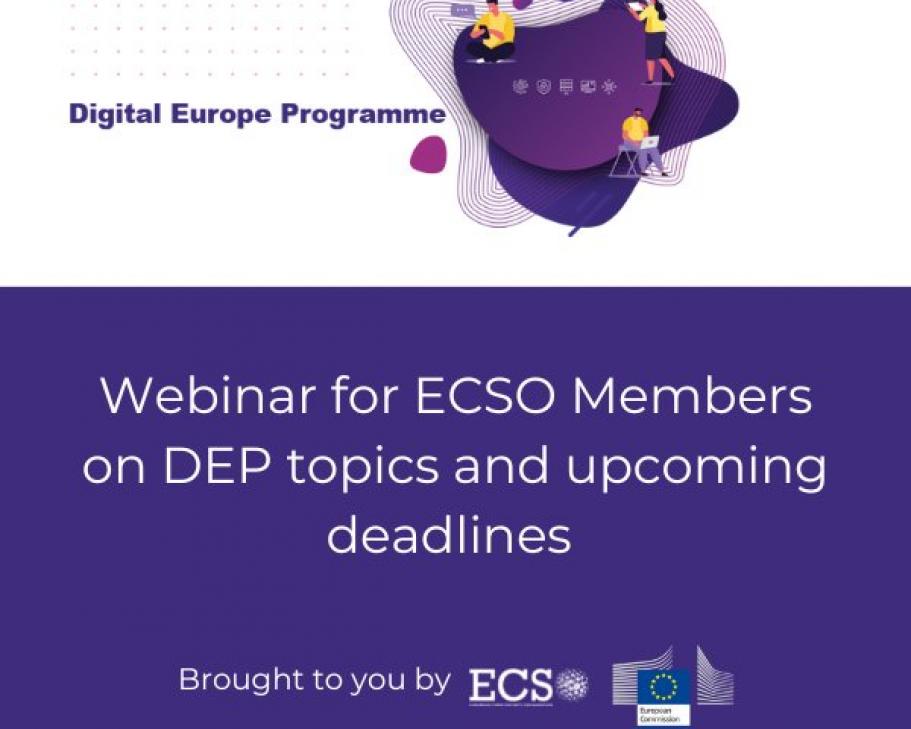 The Digital Europe Programme (DIGITAL) is a new EU funding programme focused on bringing digital technology to businesses, citizens and public administrations. 
The Digital Europe Programme will provide strategic funding to answer challenges such as digital technology and infrastructure, European autonomy when it comes to using solutions coming from other regions of the world, and many more, supporting projects in five key capacity areas:
supercomputing
artificial intelligence
cybersecurity
advanced digital skills and
ensuring a wide use of digital technologies across the economy and society, including through Digital Innovation Hubs.
With a planned overall budget of €7.5 billion (in current prices), the DEP aims to accelerate the economic recovery and shape the digital transformation of Europe's society and economy, bringing benefits to everyone, but in particular to small and medium-sized enterprises.
ECSO is organising with the European Commission a webinar dedicated to its Members on the 7th October from 10:00 to 12:45 CET. By joining, ECSO Members will learn about this funding opportunity and have the chance to ask questions.