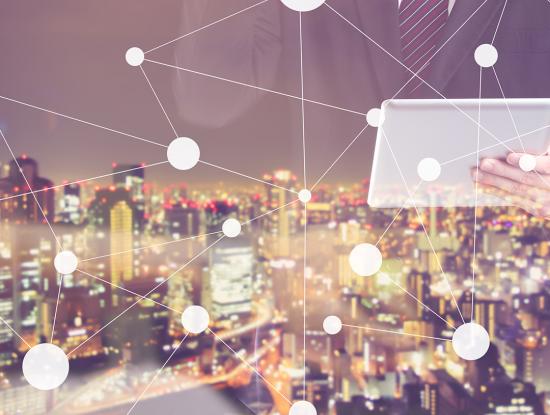 Two FIWARE projects IMPACT GROWTH and FRONTIERCITIES2 has published open calls announcements (cascade funding). These were published on :  http://ec.europa.eu/research/participants/portal/desktop/en/opportunitie....
The open call documents for applicants are available via the application platforms:
for ImpactGrowth: http://impact-growth.fundingbox.com/pages/gfa
for FrontierCities2 
https://www.f6s.com/fi-techdevelopmentandacceleration 
https://www.f6s.com/magdevelopmentandaccelerationgrant
______________________________________________
FRONTIERCITIES2
frontierCities2 - Another Level of Impact
http://www.fi-frontiercities.eu/frontiercities-2 
Abstract
frontierCities2 – Another Level of Impact, represents a quantum leap in the scope, ambition and service. This acceleration programme focused on FIWARE-supported solutions in the Smart Cities area, answering to new opportunities to achieve significant success and impact in promoting FIWARE-supported solutions across European cities and city environments. frontierCities2 – Another level of impact responds to the strategic opportunities to take FIWARE deployment in European cities to another level. Building on an expanding network of 45 cities currently trialling or deploying FIWARE-enabled solutions, and establishing upon the successes of the current frontierCities accelerator, acknowledged by the EC as best practice in a number of respects.
A core strength is its important Call focus on supporting SMEs with proven FIWARE-enabled solutions from the Phase 3 A16 and wider FI-PPP Phase 1 and 2 promising research results through high-impact Market Acceleration Grants. The increased ambition, improved service range and offering include:
a widened Smart Cities scope;
 a strengthened Grantee Acceleration Programme;
an Outreach Service to FI-PPP P2 & P3 research results;
a dedicated Financing and Partnerships Acceleration Service; and
a new Cities Programme dedicated to supporting and developing the network of cities trialling and deploying FIWARE-enabled solutions.
Target impacts include 100+ cities trialling or deploying 60+ FIWARE-enabled solutions, 150 deployment instances, and EUR 5 million in new and third party financing and investment support. A strengthened consortium bringing increased acceleration capability, impact delivery potential, and access to corporate partnerships to strengthen the smart cities ecosystem, together with major European and global media and publishing impact through the H3B Media-ThinkingCities Platform's reaching to 20,000+ cities, local authorities and Smart Cities professionals across Europe and around the world.
Project Details
Area: H2020-ICT-2016-1
Total Cost: €3.01m
EU Contribution: €2.24m
Execution: From 01/12/2016 to 30/11/2018
Contract type: IA
Beneficiaries
NEW FRONTIER SERVICES, Belgium
ENGINEERING - INGEGNERIA INFORMATICA SPA, Italy
UNIVERSITY OF SURREY, United Kingdom
SMART TRANSPORTATION ALLIANCE, United Kingdom
S3TRANSPORTATION LLP, United Kingdom
INNOVA BIC - BUSINESS INNOVATION CENTRE SRL, Italy
H3B MEDIA LTD, United Kingdom
____________________________________________________
IMPACT GROWTH
IMPACT GROWTH: EUROPEAN SUPERSTARS FOR FUTURE INTERNET
http://www.impact-accelerator.com/
Abstract
IMPACT GROWTH will fund 4 European Superstar Startups (unicorn potential) confirmed by top VC investors and global corporates of 4 smart verticals: cities, digital content, agrifood and factories 48 companies exploiting Future Internet research results will be discovered out of a deal flow of 5.000 startups through 4 OpenCalls. They will join an acceleration programme and will start a crowdfunding track. A "live due diligence" from the acceleration and the market response through the crowd will select the best companies. 4 out of the 48 startups will succeed in reaching the 1.5 million euros crowd funded investment led by the VCs and platforms in the consortium leveraging the 6 million euros of public funding with 6 additional million euros of private investment.
The IMPACT GROWTH consortium includes:
Mobile World Congress as the reference digital mobile event in the planet; 4 corporates including Danone, Ferrovial, NTT DOCOMO BuonGiorno and MADE (integrates LEGO and Vestas among others); FIWARE Foundation to guarantee the proper exploitation of research results aligning them with other FIWARE initiatives; Accelerace and Kibo Ventures as top VCs; ISDI as leading FIWARE accelerator; FundingBox as leading European startups funding platform; INVESDOR as first global crowdfunded platform with MiFID license and ISDI Mexico that will reinforce EC objectives of globalizing the Future Internet efforts via Mexico and as a pilot on how to engage with Plug & Play and Tel Aviv Go Global joining the project via LoI; PARP, the agency for startups in Poland, will support the consortium via LoI to pilot the adoption of best practices for ESIF purposes under Smart Specialization Strategies for regions.
IMPACT GROWTH will help demonstrate that public funded research results with a "continuity" approach (continued support from seed to initial series round) can help top startups become European Superstars and can turn the EU into the EU of "entrepreneurial states".
Project Details
Area: H2020-ICT-2016-1
Total Cost: €6.62m
EU Contribution: €5.99m
Execution: From 01/11/2016 to 31/10/2018
Contract type: IA
Beneficiaries
FUNDINGBOX ACCELERATOR SP ZOO, Poland
INTERNETSIA, S.L., Spain
ACCELERACE FONDEN, Denmark
INVESDOR OY, Finland
FUNDACIO BARCELONA MOBILE WORLD CAPITAL FOUNDATION, Spain
FERROVIAL SERVICIOS SA, Spain
BUONGIORNO SPA, Italy
DANONE SA, Spain
FORENINGEN MADE, Denmark
INTERNET EDUCATION MEXICO, Mexico
KIBO VENTURES PARTNERS SGEIC SA, Spain