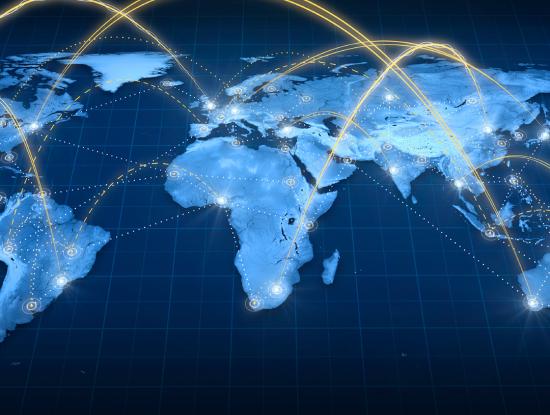 "To remain relevant and competitive, we need to engage more in science diplomacy and global scientific collaboration. It is not sufficient to only support collaborative projects; we need to enable partnerships between regions and countries." ( Commissioner Moedas: Open to the World, June 2015)
Cooperation with international partners is encouraged across Horizon 2020, and is specifically targeted or encouraged in several objectives of Horizon 2020 calls. ICT 39 -2017 is one of the specific calls where the participation of organizations from Sub-Saharan Africa and/or ASEAN Countries is required.
Specific H2020 Call: ICT-39-2017 International Partnership Building in Low and Middle Income Countries
Targeted Countries: Sub-Saharan Africa and ASEAN Countries
Budget: 13M€
The Commission considers that proposals requesting a contribution from the EU between EUR 1 and 2 million would allow this specific challenge to be addressed appropriately.
Deadline: 25th April 2017
Type of action: Innovation Action
Technological targets: Proposals could include co-design, adaptation, demonstration and validation (e.g. pilots) of ICT related research and innovation in relevant thematic areas addressed by Horizon 2020 including Content Technologies and Societal Challenges.
More info: http://ec.europa.eu/research/participants/portal/desktop/en/opportunitie...
S&T international collaboration is now well established between the EU and the target Countries for this call.
 Sub-Saharan Africa
The EU-Africa High Level Policy Dialogue (HLPD) on Science, Technology and Innovation was adopted at the 2nd Africa-EU Summit in Tripoli in 2010 as an important element of the Joint Africa-EU Strategy (JAES). The dialogue serves as a platform for regular exchanges on research and innovation policy and aims to formulate and implement long-term priorities to strengthen Africa-Europe cooperation on science, technology and innovation. The dialogue is co-chaired by the European Union (European Commission, DG Research and Innovation) and the African Union (African Union Commission) and brings together the S&T representatives from all 28 EU Member States and the 54 AUC Member States.
African organisations secured research funding of c.€171 million under FP7 and continue to be successful under Horizon 2020. Under ICT-39-2015 (RIA), there were 45 proposals submitted with 439 participations (194 from Africa). 4 proposals focused on e-health, Big Data and geospatial data for land tenure secured c. €12 million.
ASEAN
Scientific cooperation is part of the partnership between the two regions since the 16th ASEAN-EU Ministerial Meeting in Nuremberg, Germany in 2007; scientific cooperation has also featured at the latest 20th EU-ASEAN
Ministerial Meeting in relation to issues such as water resources and environmental protection under the theme "Towards Strategic Partnership for Peace, Stability and Prosperity" (July 2014).
ICT-39-2017 (Innovation Actions)
Following on from the highly successful ICT-39-2015 Call, ICT-39-2017 presents a unique opportunity for European partners with complementary skills and relevant experience to work in partnership with African and ASEAN institutions undertaking Research and Innovation to co-design Innovation Actions addressing end-user communities requirements in Low and Middle Income Countries in Sub-Saharan Africa and/or the ASEAN region.
Proposals under this call should focus on ICT related technological improvements/adaptations as well as innovative service creation based on existing technologies. Activities should be led by a clearly defined user need/market opportunity for the technology being adapted based on requirements of sub-Saharan African and/or ASEAN countries identified through a co-design process with local end-user communities.
Innovation Actions have limited research and development related to adaptation of existing technology. It is expected that any research related to the challenge to be addressed and understanding of the state of the art in the thematic area is already undertaken and demonstrated in the proposal submitted. Since demonstration and market validation is the primary focus of an Innovation Action, consortium must demonstrate relevant links with end-user communities who will be involved in the validation process in the proposal submitted.
Proposals should feature an explicit element exploring technology adoption, through understanding and evaluating behavioral responses to the introduction of new technologies in target sub-Saharan African and/or ASEAN countries. Societal and gender issues in the target countries should be taken into account.
It is important to identify a project focus that is relevant in several countries from the same region, with a sustainability plan for wider roll out following successful validation and project funding. Since demonstration and market validation is the primary focus of an Innovation Action, proposals must demonstrate relevant links with end-user communities who will be involved in the validation process.
Who can help you in finding relevant partners in the EU and Sub-Saharan Africa and ASEAN Countries?
Ideal-ist:The ICT NCP Network - active since 1996. It offers a unique quality labeled partner search tool to connect newcomers and experienced researchers worldwide. It helps you in finding the ICT National Contact Points in your Country.
Ideal-ist contact for "International Cooperation": Daniela Mercurio, NCP ICT Italy, [email protected]
IST-Africa: Established in 2002, IST-Africa has developed extensive research and innovation and policy networks across Africa (including 17 IST-Africa Partner Countries). IST-Africa promotes and provides insight into African Research Capacity and Research Priorities (reports on research and innovation polices and priorities, existing ongoing activities and mapping of potential research partners and Innovation Spaces)
Main Contact: Paul Cunningham, President & CEO, IIMC International Information Management Corporation Ltd, [email protected] 
CONNECT2SEA: It supports the internationalization of European and SEA research, development and innovation knowledge networks, platforms and clusters in the topics of common interest, in order to foster ICT RDI collaboration.
Main Contacts: Svetlana Klessova project coordinator - inno TSD, France, Pensri Guntasopatr, NECTEC, Thailand, http://www.connect2sea.eu/contact.html
Reference Documents to Support Development of African focused ICT-39 Proposals
IST-Africa Guide to National ICT Initiatives and Research Capacity (January 2016)
IST-Africa Report on Innovation Spaces and Living Labs, (January 2016)
IST-Africa Report on ICT and Innovation-related Bilateral & Multilateral Cooperation Initiatives (January 2016)
Download from http://www.ist-africa.org/home/default.asp?page=reports
IST-Africa Open Access Paper Repository (Over 1,000 double blind peer reviewed conference papers)
http://www.ist-africa.org/home/default.asp?page=paper-repository
Reference Documents to Support Development of ASEAN focused ICT-39 Proposals
Relevant information on policy recommendations aimed for forging ahead  the EU-ASEAN (Association of South East Asia countries) ICT research and development collaboration are available on: