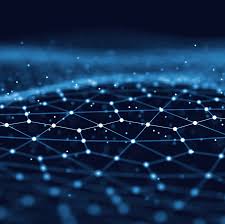 The Strategic Research, Innovation and Deployment Agenda defines the vision, overall goals, main technical and non-technical priorities, investment areas and a research, innovation and deployment roadmap for the European Public Private Partnership.
The AI, Data and Robotics PPP is a candidate contractual Public Private Partnership under the Horizon Europe Programme. To deliver the greatest benefit to Europe from AI, Data and Robotics, this Partnership will drive innovation, acceptance and uptake of these technologies. The Vision of the Partnership is to boost European competitiveness, societal well-being and environmental aspects to lead the world in researching, developing and deploying value-driven trustworthy AI, Data and Robotics based on European fundamental rights, principles and values.
One  of  the  core  activities  of  the  PPP  will  be  to  create  connectivity  across  the  AI  ecosystem. AI thrives on connecting all stakeholders. Increasing connections will result in improved academia-industry collaborations built on a foundation of academic excellence grounded by industrial relevance. Connectivity will engage member states and regulators into the ecosystem and researchers and innovators into the market. It is likewise  focused on the challenges AI brings, on new business models and stakeholders, on the need for AI to be trustworthy and secure and the need for citizens to see direct benefit from its use.
Partnership has three general objectives:
1. Secure European's sovereignty over AI, Data and Robotics technologies and know-how
2. Establish European leadership in AI, Data and Robotics technologies with high socio-economic impact
3. Reinforce a strong and global competitive position of Europe in AI, Data and Robotics
Two of the key principles governing this Partnership are Openness and Inclusiveness. The Partnership aims at bringing cross-sectorial and sectorial knowledge together to achieve its ambitious vision.  One of the key actions of the Partnership will be the mobilization of the entire ecosystem, which entails establishing strong   collaboration   mechanisms and   partnerships   with other   initiatives,   including and especially   the   other   Horizon   Europe   Partnerships.  
Currently, you can get involved in the new Partnership through any of the five organizations promoting  its  establishment  and  by  contributing  to  the  update  of  the  Strategic  Research Innovation and Deployment Agenda. When the Partnership will be in place in 2021, there will be  the  possibility  to  join  the  community  through joining  the  private  associations of  the partnership  or/and  through the  Horizon  Europe  projects  funded  under  the  umbrella  of  the Partnership.
BDVA, CLAIRE, ELLIS, EurAI and euRobotics are joining forces integrating a wide range of stakeholders into the activities of the Partnership so the raised ambition can be realised.
Submitted 05.08.2020.