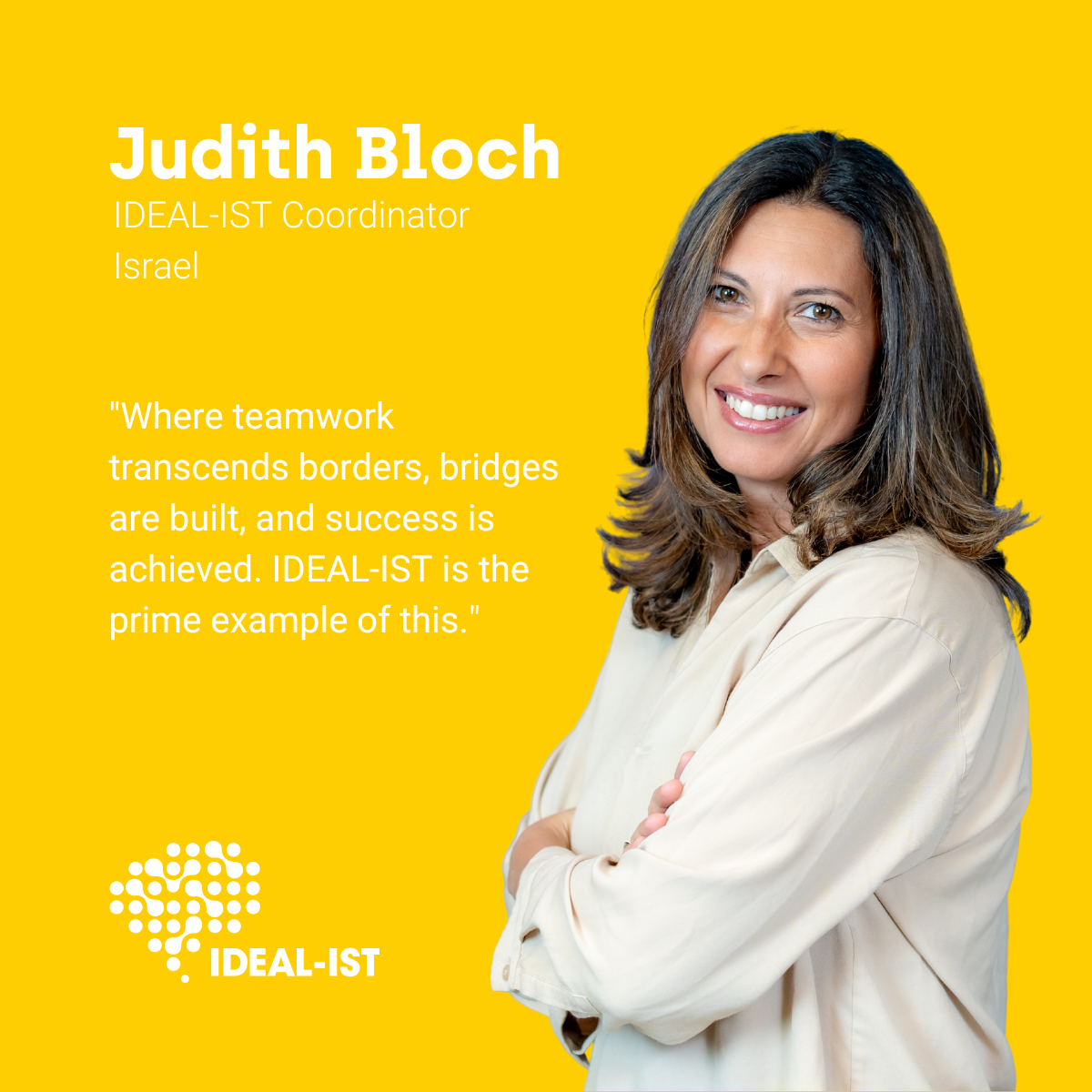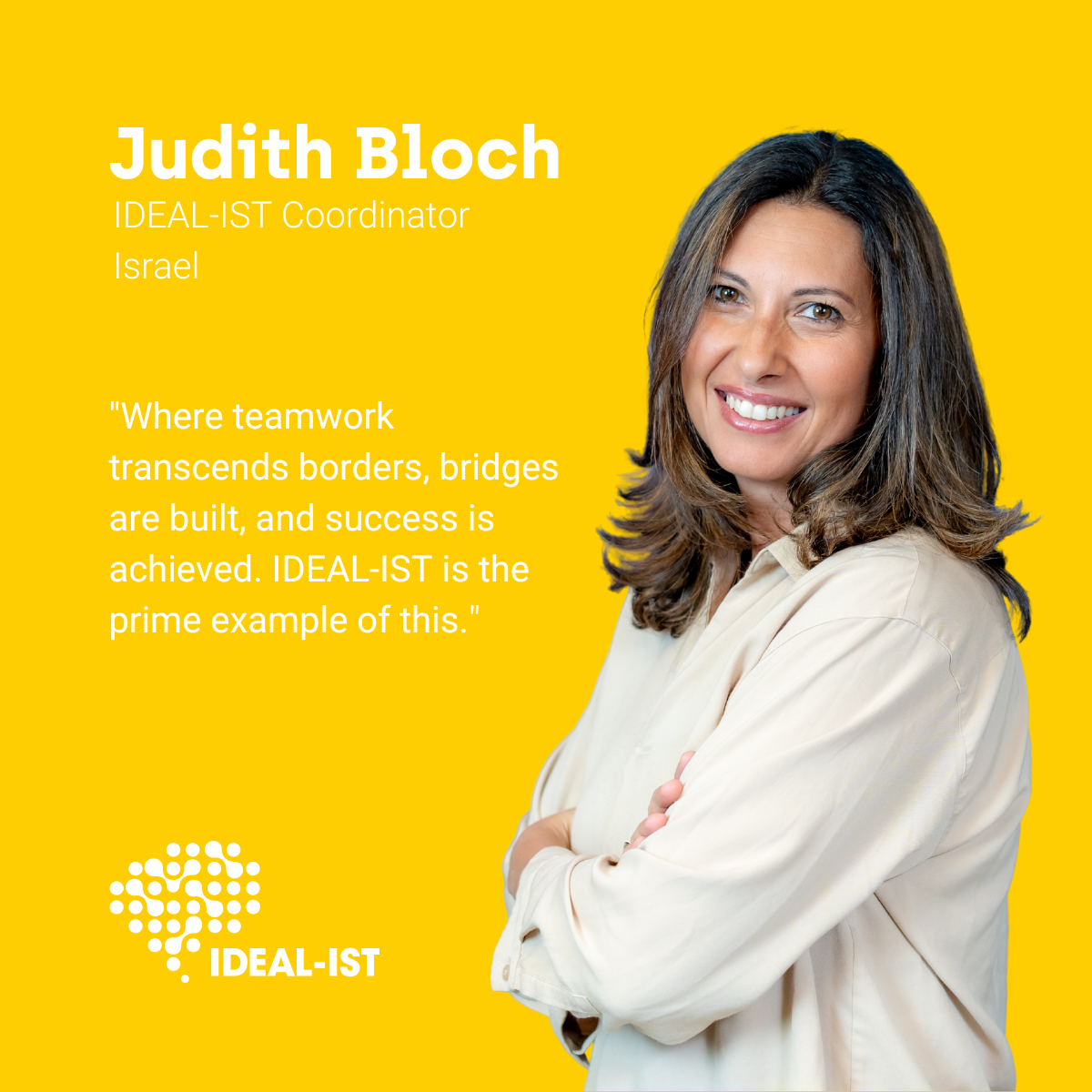 Your country? Israel
Your organisation? ISERD (Israel Innovation Authority)
Your job title? IDEAL-IST Coordinator
Your first and last name? Judith Bloch
What do you like most in your daily professional life? As a coordinator, I love being involved in every step of a project. Whether it's handling administrative tasks, planning events, managing finances, dealing with legal matters, or solving problems, I have the opportunity to dive into a variety of responsibilities. This keeps me motivated and enthusiastic about my work, allowing me to learn and apply a wide range of skills. I find great satisfaction in coming up with creative solutions and overcoming challenges throughout the project. What I enjoy the most in my daily professional life is being hands-on and making a meaningful impact on the project's progress. It's fulfilling to see how my contributions help the team succeed.
How helpful is the IDEALIST network for you? From my perspective as a coordinator, the IDEALIST network is incredibly helpful. With nearly 30 years of experience in the digital field, IDEALIST brings valuable expertise to the table. But its true strength lies in its active members who have built strong relationships and a collaborative working environment. The Digital NCPs involved in the project share best practices and are motivated by the common goal of supporting as best as possible stakeholders in navigating through Horizon Europe and its many extended parts and contribute to their success in the digital landscape.
IDEALIST serves as an excellent example of international collaborations and a rewarding human adventure. The project's members are dedicated to helping each other succeed, fostering a positive and supportive atmosphere. By encouraging innovation in the digital realm, IDEALIST plays a significant role in driving progress and advancements. It provides a platform for knowledge exchange and cooperation, ensuring that stakeholders receive the necessary support and guidance.
Tell us what you would like to share with your peers as inspiration? Where teamwork transcends borders, bridges are built, and success is achieved. IDEAL-IST is the prime example of this.
Email address: [email protected]