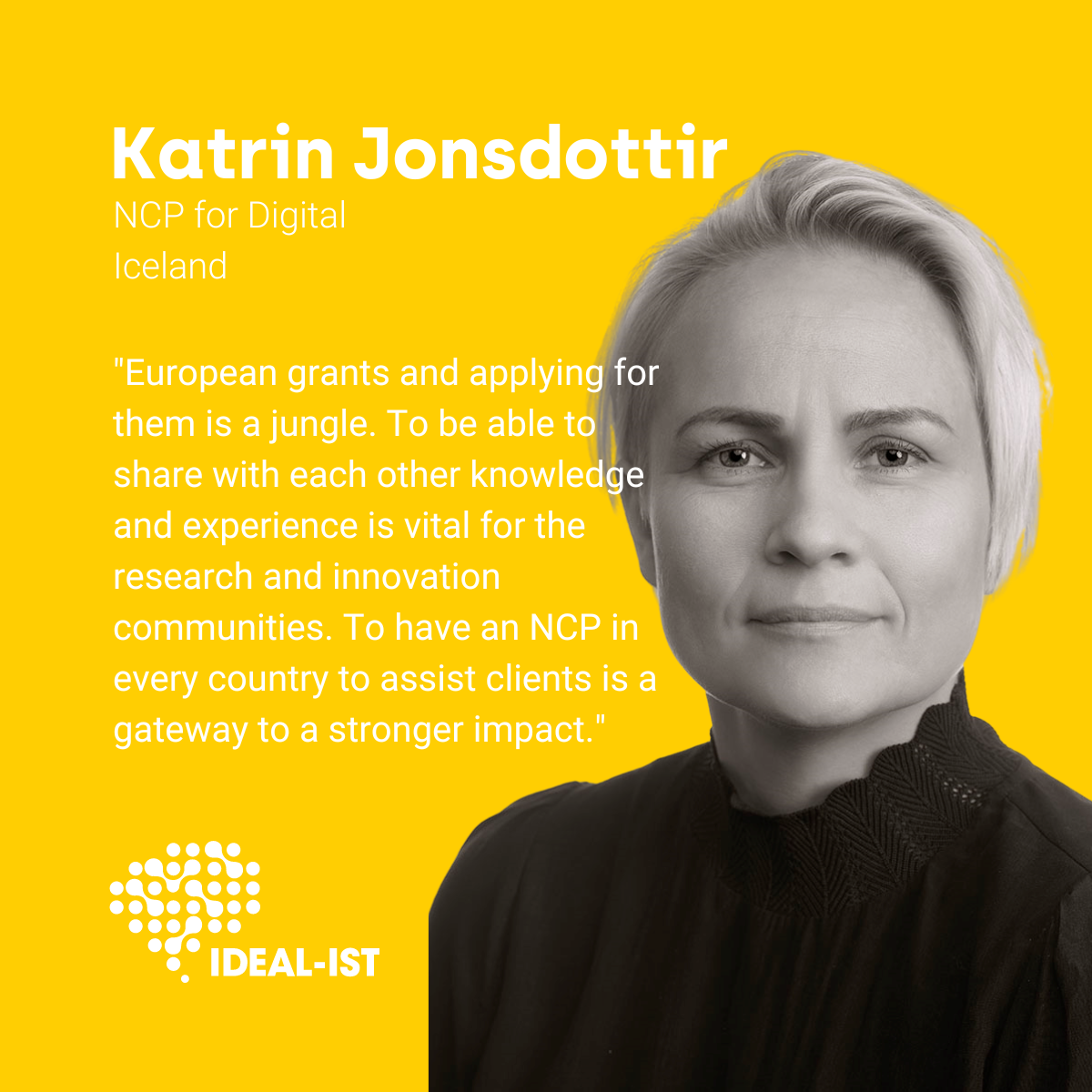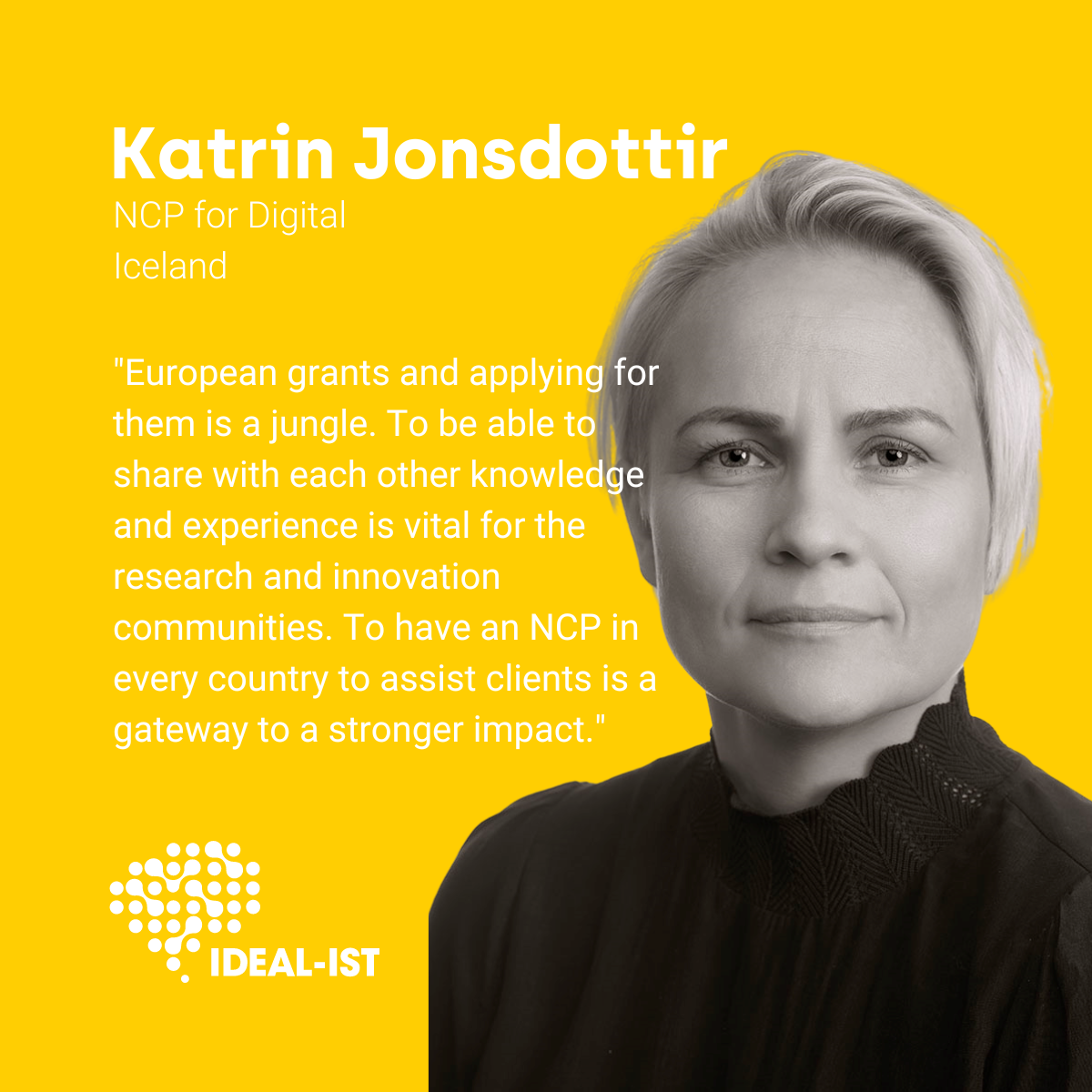 Your country? Iceland
Your organisation? The icelandic centre for research (Rannis)
Your job title? Senior advisor
Your first and last name? Katrin Jonsdottir
Why did you decide to become a Cluster 4 NCP? I am already part of Enterprise Europe Network and was lacking knowledge on European grants to communicate to clients
What do you like most in your daily professional life? The variety of the work and to be able to work with creative and hardworking SMEs, researchers, universities and other interesting entities.
What would you say are the most promising areas of digital in your country? The most promising areas of digital is AI, robotics and supercomputers. Within the universities in Iceland there are research faculties in those areas and a lot of potentials for entities to take part in those researchers and innovations. IDEAL-IST is a great project in terms of connecting all Digital NCPs for the common goal; sharing and enhancing experience, self-development with training events, knowledge on interested partners, the ability to build consortia across the EU and many more R&I supporting activities related to EC Framework Programmes.
How helpful is the IDEALIST network for you? The big network around digital is important to share knowledge and experience.
Tell us what you would like to share with your peers as inspiration? European grants and applying for them is a jungle. To be able to share with each other knowledge and experience is vital for the research and innovation communities. To have a NCP in every country to assist clients is a gateway to stronger impact.
Email address: [email protected]