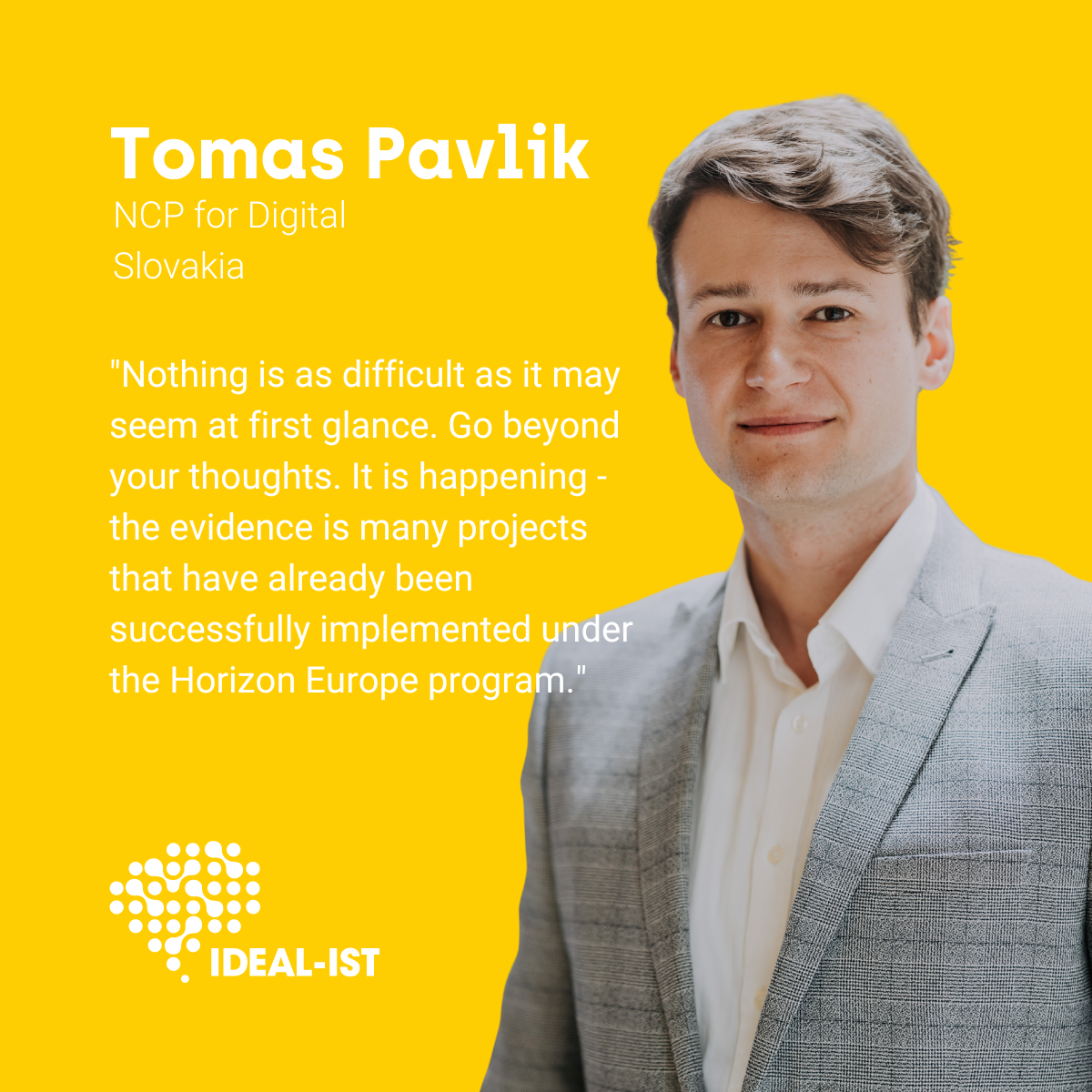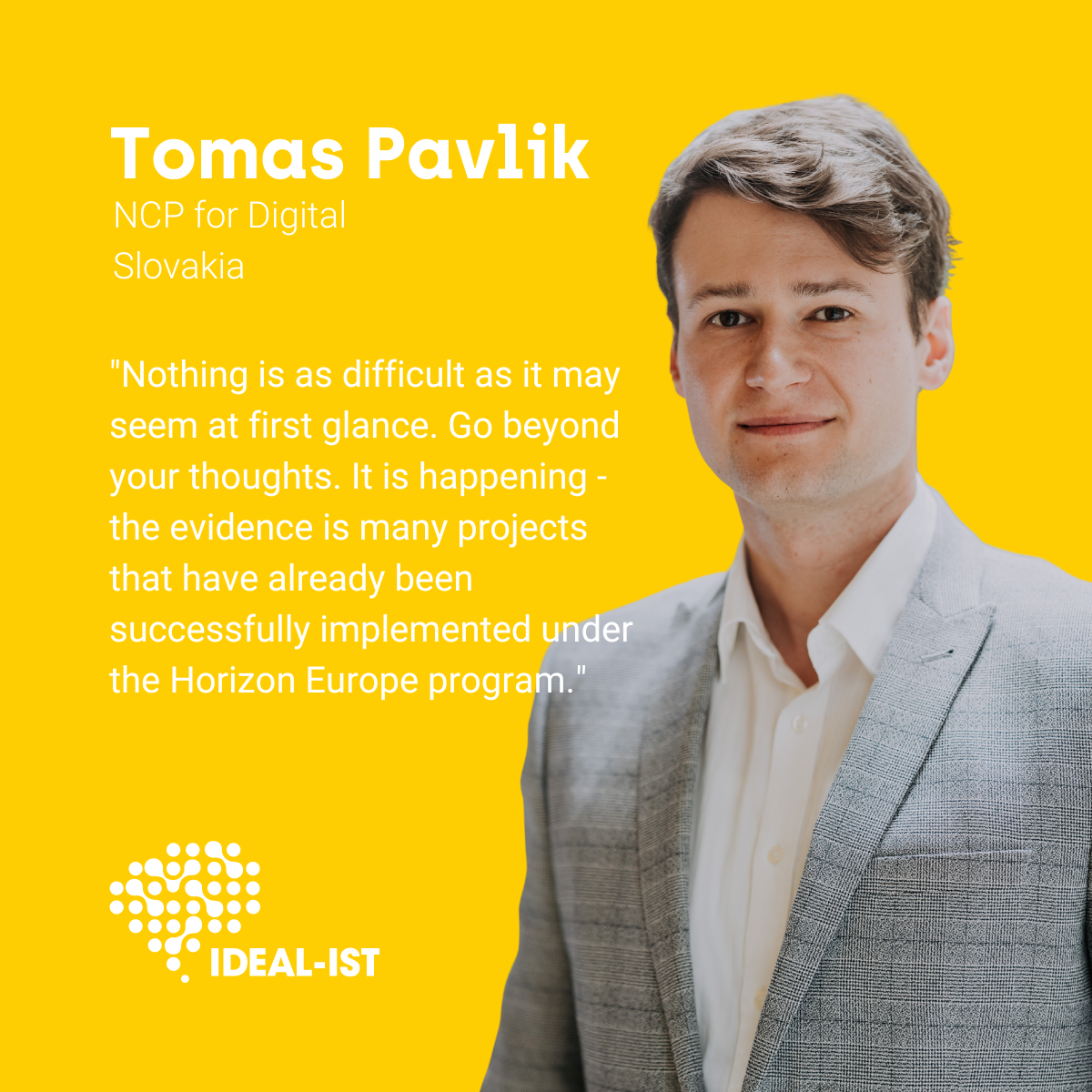 Your country? Slovakia
Your organisation? SLOVAK CENTRE OF SCIENTIFIC AND TECHNICAL INFORMATION
Your job title? NCP for Cluster 4, Digitalization
Your first and last name? Tomas Pavlik
Why did you decide to become a Cluster 4 NCP? I wanted to contribute to the higher activity of Slovakia in Horizon Europe projects and to raise awareness of these possibilities among SK companies and other organizations as well as individuals.
What do you like most in your daily professional life? The fact that I can use my knowledge to help in a short consultation with targeted and useful information, which many clients will gladly confirm at the end of the meeting. Another thing is that I can contribute to changes at the EU level from the position of a delegation for our country.
What would you say are the most promising areas of digital in your country? R&D and startup ecosystem. There are a lot of young, ambitious and smart people who bring stunning solutions, especially in the field of digitization of healthcare, logistics and transport, but also, for example, robotics and artificial intelligence or simulations.
How helpful is the IDEALIST network for you? I'm always happy if I can help a client find a partner through the Ideal-ist network, because I consider it a key database at my disposal. The second thing is that the FPCs that are organized regularly contribute to my personal professional development when I can see both sides at work - evaluators vs. applicants.
Tell us what you would like to share with your peers as inspiration? Nothing is as difficult as it may seem at first glance. Go beyond your thoughts. It is happening - the evidence is many projects that have already been successfully implemented under the Horizon Europe program.
Email address: [email protected]