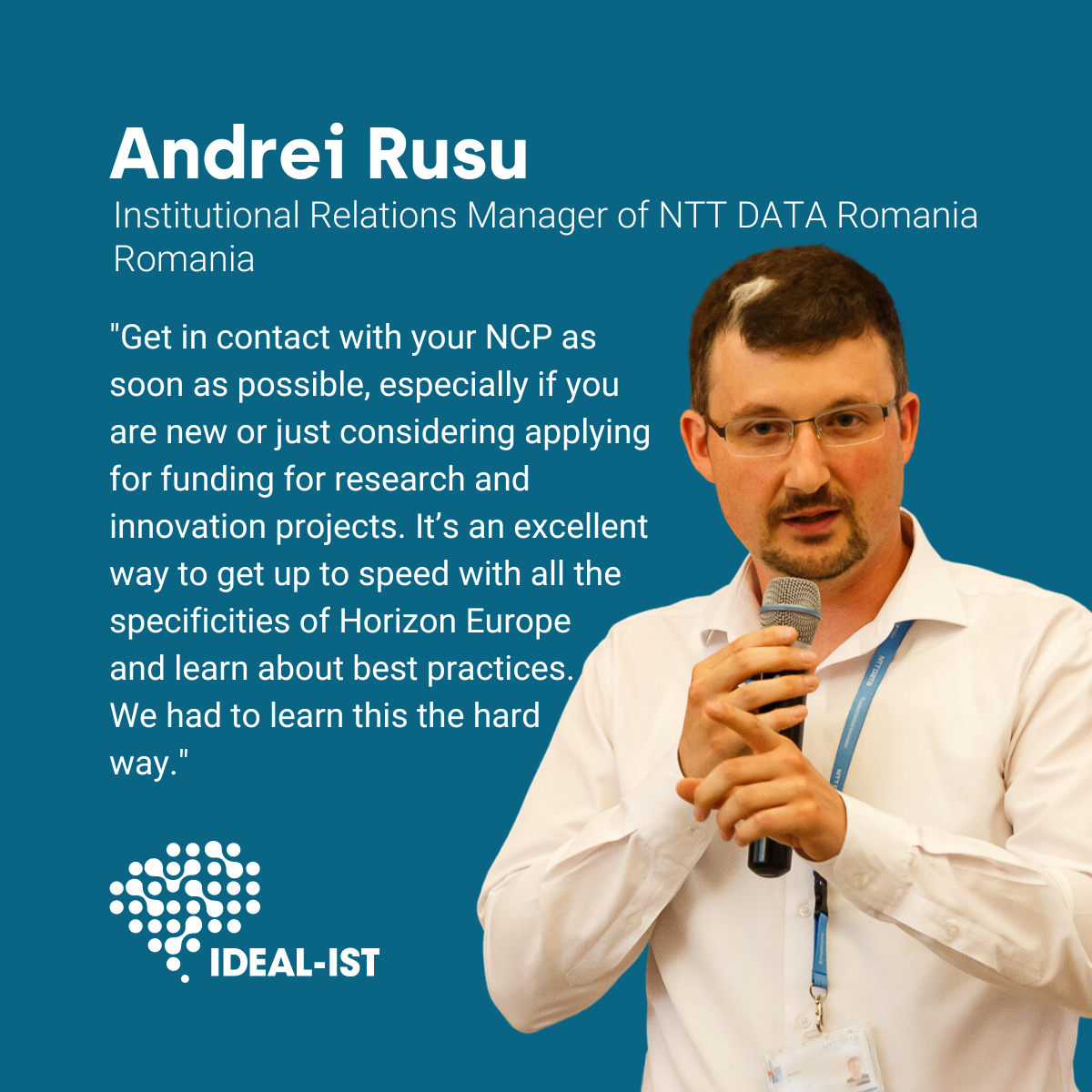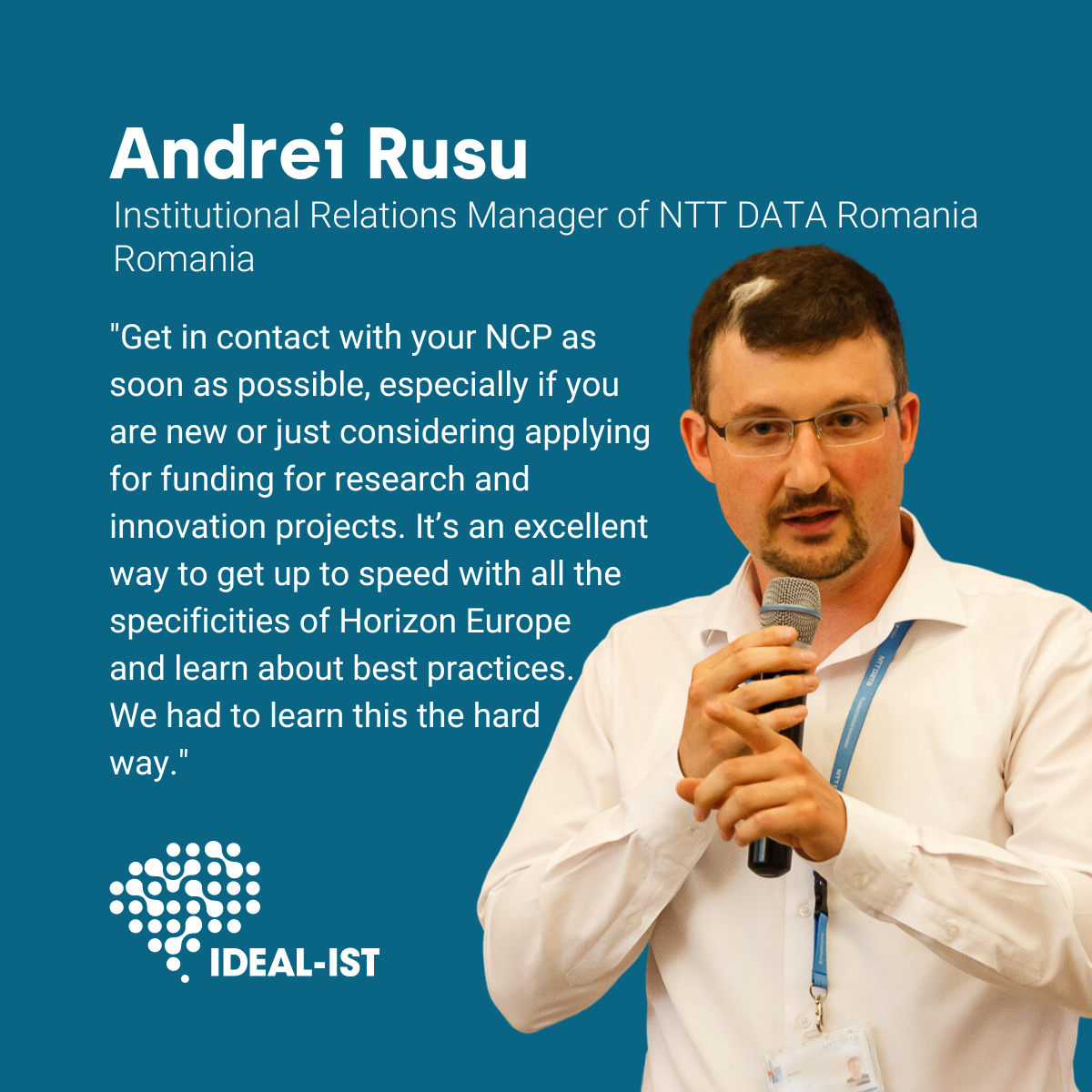 Your country? Romania
Your organisation? NTT DATA Romania
Your job title? Institutional Relations Manager
Your first and last name? Andrei Rusu
Tell us about your successful project (you received funding for): 2020 marked the start of our interest in acquiring funding for research and innovation projects to further extend the organization's knowledge in new technologies that could be offered to our clients in the future through products and services. Since then, we have submitted 26 Horizon proposals (5 as coordinators and 21 as partners) and won 4. Our first one, AI-PRISM, has been active for almost one year and it's focusing on integrating robotics with AI to optimize the manufacturing process in 5 pilots. Our role is to provide an AI algorithm to detect human activities in the process so robots can better collaborate with humans in their daily activities.
What was the added value of your NCP? Monica and the Romanian NCPs are constantly helping us find new opportunities for our interests and get in contact with potential partners working on Horizon project proposals focused on manufacturing, AI, cybersecurity and smart city topics but also, clarifications regarding these topics. From our experience and the interaction with other partners, a good relationship with your NCP greatly increases your chances in obtaining funding for research and innovation projects. We plan to further extend this relationship in the future to focus on additional collaboration activities.
Tell us what you would like to share with your peers as inspiration? Get in contact with your NCP as soon as possible, especially if you are new or just considering applying for funding for research and innovation projects. It's an excellent way to get up to speed with all the specificities of Horizon Europe and learn about best practices. We had to learn this the hard way.